Phodopus Campbelli
Aaaahhh, yes. So, you want a hamster? You're probably thinking there can only be one or two types of hamsters, right? Wrong! There are so many species out there! The most common are Syrians and dwarf hamsters. Syrians are your regular size hamsters, probably around eight inches long. They go by names such as Teddy Bear hamsters, Golden hamsters, and so forth. But, you want to go small, huh? Then dwarf hamsters are for you! They grow to a maximum length of four inches. Interested? Keep reading!
Now, specifically dwarf speaking here, there are four species or types. There are Campbell's or Djungarians(my favorite and the kind this site focuses on), Roborovskiis, Siberians or Winter Whites, and Chinese. Siberians and Campbell's are very closely related, but always remember they are two different species, and you can't mix them.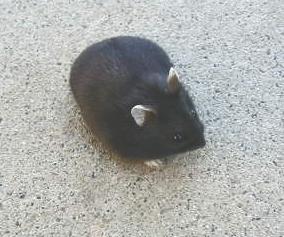 So, you think owning a Campbell's hamster might be kind of fun? Well, it definitely is! They are social and prefer to live with a cage mate, unlike Syrians, who can't live together. Campbells form colonies and families. They raise their pups together and sometimes form strong, monogamous bonds with one another. It's kind of like having your own little family.