Here are some great sites concerning hamsters. They have helped me in the process of researching dwarf hamsters. Thanks to all these sites! They are all highly worth visiting.

If you have a hamster site and would like me to post it on my links page, please send me the address and I will check it out!

This is a wonderful site containing answers to many Campbell's dwarf hamster breeding mysteries. They have great pictures of many colors and varieties of hamsters! I have some of them here on the site. Please check this site out!

Visit this site to learn not only about hamsters but all other types of pets as well. Also, you can purchase all kinds of discount pet supplies here.

This site includes breeding sections, lots of hamster care info, great digital photos and more!

Dan and Davina White's personal web site includes lots of detail on their Roborovski collection, a lot of photos, and detail about breeding.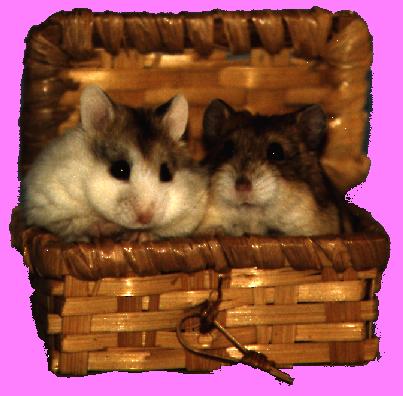 This site contains lots of great information about genetics and breeding and has lots of great pictures.
The essential hamster care page. All the information you ever needed to know about the different breeds of hamsters, care, breeding, sexing, health, taming, and even a bulletin board. Sign up today!


Watch Britney Spears and Jennifer Lopez live via webcam, set cute hamster pics to wallpaper for your desktop, send a hamster e-card, or sign their guestbook.

This site is dedicated to the best quality of hamster care.
This is a neat hamster site containing interesting hamster information and other little tidbits. Great site to visit!

This site is very helpful in the caring and breeding of every kind of hamster. They have a bulletin board where you can ask questions and plenty of helpful information.

This site promotes breeding and genetics of dwarf hamsters. They have accurate information about caring, breeding, and links to additional sites.
This homepage is a page for hamster luvers and new hamster owners. It provides information about hamsters and fun, hamster-related stuff.

Fun and informative site including information about Syrian AND dwarf hamsters. There is a forum where you can ask all kinds of questions and even a Hamster Cam that tracks Nibbles the Syrian hamster. Be sure to check out this site!

This site includes lots of information about breeding, breeders, and pictures.

This site contains dozens of links to great hamster sites.
This site contains various information about dwarf and syrian hamsters. Also, they are a hamstery located in the Philippines, and they ship internationally. This is a very good site, and I recommend visiting it.
Do you think you've considered all aspects of hamster care? Think again! This site contains fashionable outfits for hamsters and other rodents! Check it out!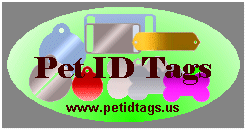 Tags of Luck offers a variety of high quality pet identification tags.

This site has valuable information about almost every kind of pet. They sell all kinds of pet supplies, including hamster supplies!